Surface Preparation & Coating Application
Oil Country Sandblasting Limited is one of the leading competent industrial blasting and painting services providers. The company is owned by highly experience and certified coating professionals and its "hand-on" management style means the owners are involved in the daily operation and
supervision of the business.
Oil Country Sandblasting Limited owns a range of equipment including the latest used to carry out surface preparation and protective coating applications. Staff are trained and experienced in all facets of the use and application of blasting and painting equipment and materials.
We have a focus on quality management and all work is carried out to applicable International Standards, companies and project specifications. Our internal quality management procedures include project inspection and testing with fully calibrated and up to date technology. We welcome third party inspection on work that requires a warranty by the client and/or the paint manufacturer.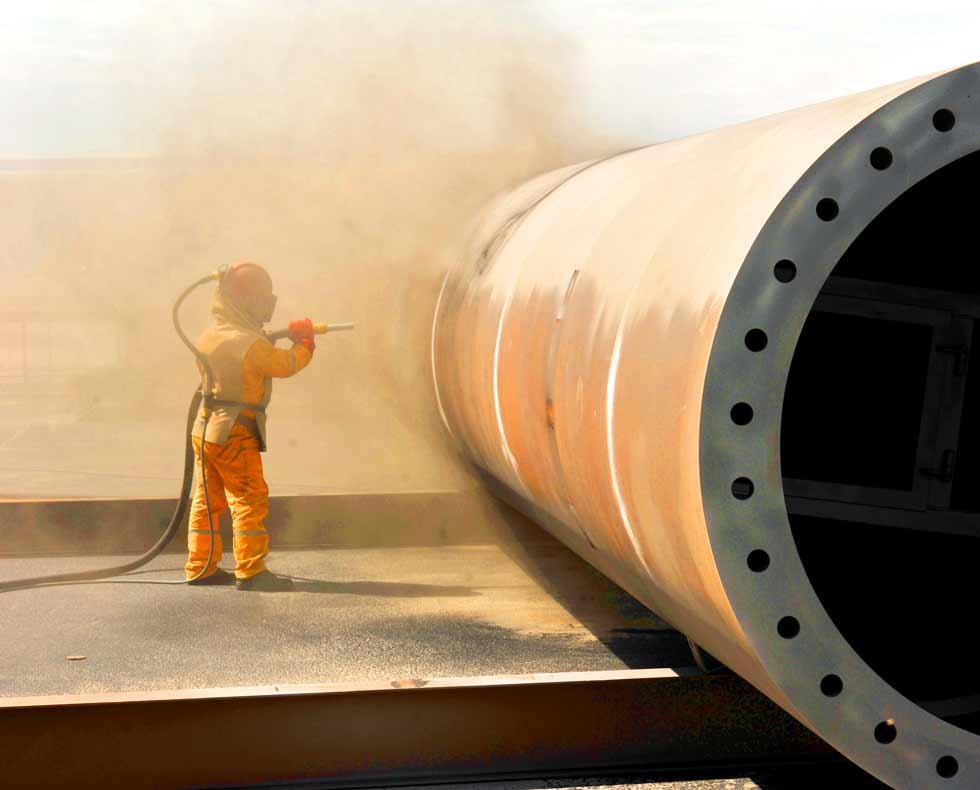 Oil Country Sandblasting Limited use state-of-the-art methods and technology to provide abrasive blasting solutions to our clients. From heavy grit and high-pressure for the tough jobs to ultra-fine for the most delicate surfaces.
Oil Country Sandblasting Limited has the right tools for your project.
Our trained and certified blasters & applicators have successfully completed many major projects throughout the state.
We currently use various standard types of media for blasting
Steel Grit/green diamond/black beauty, a cost-effective general-purpose media. Typically used for, steel fabrications, gates railings, castings and cast-iron outdoor furniture.
Garnet is available in various grades and is used on steel or at a low pressure for more delicate items or jobs that require a smoother finish. These include car panels, truck chassis, sheet metal, glass, aluminum and concrete etching as well as general blasting work.
The selection of the most suitable protective coating and surface preparation requires professional advice.
At Oil Country Sandblasting Limited we take the time to provide you with quality, professional advice and a comprehensive quote on the cost and time required to complete your project and achieve the highest quality finish.
Oil Country Sandblasting Limited offers tailored solutions for the
application of protective coatings with a comprehensive range of quality
controlled industrial and marine coatings applications and a range of
coatings that consider adhesion, chemical bonding, wear resistance, maintenance and cost efficiency factors.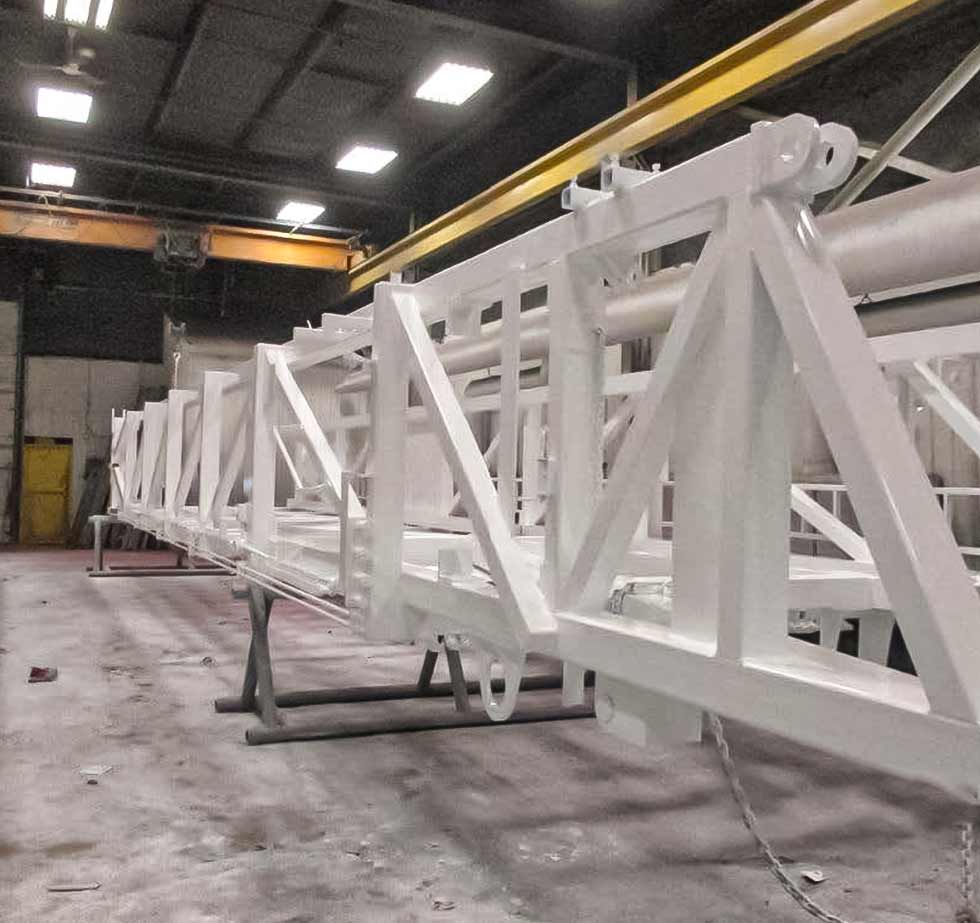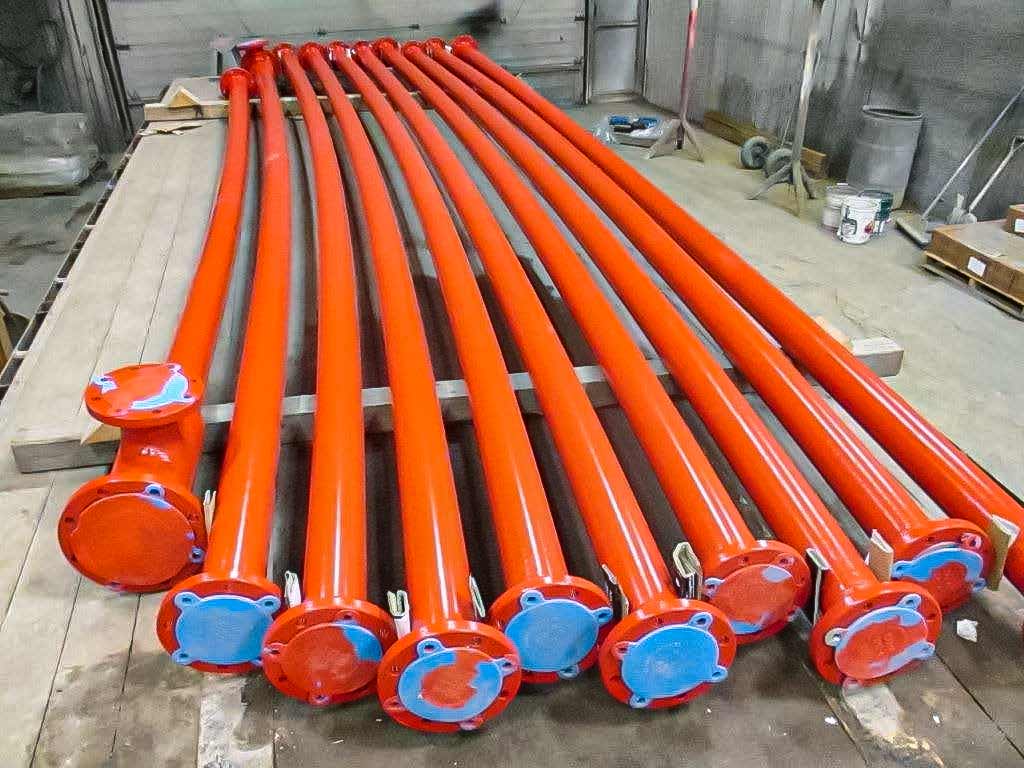 As specialists in the application of protective coatings, Oil Country Sandblasting Limited prides itself on its ability to deliver superior service with a commitment to exceeding our client's expectations in a safe and
environmentally responsible manner.
Advising clients on coatings and surface preparation for all types of environments and conditions, along with third-party inspection can be provided on request.
Owners today are looking for the best value when evaluating a protective coatings system for their facilities and municipal structures. Today's high-performance coatings offer such value and are specified to last for multiple years even in the most extreme of operating
With a range of mobile equipment and the highest standards in OH&S and quality management you can rely on Oil Country Sandblasting Limited to get the job done on your site quickly, efficiently and cleanly so you can get back to operating as normal.
From regular site maintenance to one off project come and talk to us about how we can partner with you on site to ensure that your maintenance or projects are completed to the highest possible standards without mobile tent and extraction systems.